UPDATE: October 2012
Won 1st place in the 3rd event [link]
---
UPDATE: November 2010
Won 1st place in the 2nd event [link]
---
The event was absolutely mind-blowing. We knew thousands of people will come but we never even imagined it would be that crowded, the beach was literally filled up!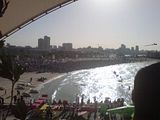 Thanks to Me7sin & fayoora
The weather was very windy out there but that didn't stop the event. Our team did well, the plane was heavy though it helped to cut through the wind and reach a decent distance. Our show went well although we got screwed when they played another team's song (we paused the whole event for a few minutes). Can't loose with Grendizer, eh? :P

The only bad side in the event was the judging. I have no idea how a team like The Phoenix did not win. With their outstanding performance and amazing flying distance I was certain they were gonna snap 1st place, how in hell did they end up not winning anything, not even 2nd or 3rd?! And Black Bird Pearl team winning two awards? Hmmm.... There's something about that, definitely.

All in all, we covered 10 meters and got 9,8,8,8,8 6 score for the show so it's good, very good actually. We did not expect it.

So here comes the time where I expose everything about our team...


The day we got accepted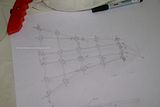 1st & 2nd draft sketches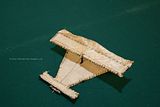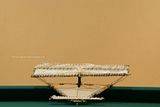 70/1 scale design (it flew)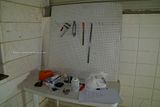 Workshop | Tools section



Chassis & chassis mounting



Wing bars & wing holders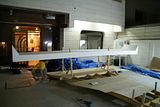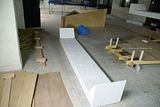 Wings and body surface installation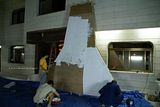 1st coat painting



2nd coat painting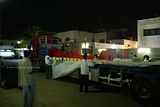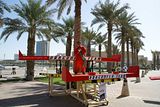 Transporting & setting up the plane at Marina



Campaign site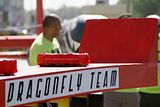 The "safety issues" we had to deal with



1st place winners.



Practicing the "slow motion" kick



THE bad@$$ PHOENIX team
They should have won 1st place



Imperial72 taking a dip.



The funniest show in the event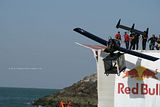 Blackbird Pearl taking a dip.



diet center taking a dip.



Us waiting for our song to come up
They played the wrong song *a-holes*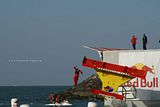 Some action then a nasty crash! xD



R.I.P.



Team logo | my design
I would like to thank all those who have supported my team... family, friends, others and especially the bloggers; those I met before the event, during the event, and the ones I met after the event... It was a pleasure meeting you all.

ps #1: If you have any pictures/videos of my team please send them over to my email.
----> email: macaholiq8@gmail.com
ps #2: More pictures of other teams to come soon. I'm just bored to write/encode more.
UPDATE