I know I've been lazy lately.
I promise I'll make it up to my regulars.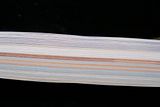 Now can you guess what this is?

Hint(s): They come in various colors.
You buy them and throw them.

Yes, you can tell how bored I am.


---


UPDATE
This is what you're looking at...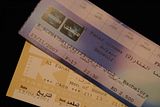 I know I know, it was hard to guess. And sure, go ahead and add me to your losers list... :P

My very special collectible... cinema tickets. I have been collecting them since my early days in high school. Somehow I have lost the first set (1997~2001) but that didn't stop me from continuing.

Looking at them makes me realize how life passes by so damn fast; knowing that I've been doing this for the past ten years makes me wonder about a lot of stuff. :/