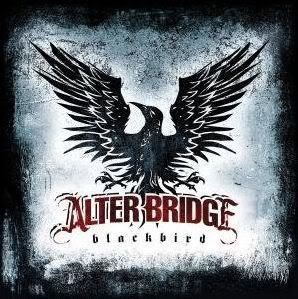 Alter Bridge (formerly known as Creed) have finally launched their new album. First impression is disappointment, but after listening carefully to the whole album I can admit as a rock/alternative fan, this band has matured.

Here's what I think of each song [out of 10]:-

Ties That Bind [8]

Come To Life [7.5]

Brand New Start [6]

Buried Alive [5.5]

Coming Home [5.5]

Before Tomorrow Comes [7]

Rise Today [7.5]

Blackbird [9] [link]

One By One [7.5]

Watch Over You [7]

Break Me Down [6.5]

White Knuckles [5.5]

Wayward One [7.5]

Review: There's one thing I hate in Rock music... excessive/overworked guitar. However, unlike other rock bands, Alter Bridge manage to catch me with their tones, beats, and best of all their outstanding vocalist (Myles Kennedy).

They've gone past Creed's flavor and added their own special touch to this album marking their standout from Creed itself although they're still the same band but with another lead singer.

My only disappointment is not seeing any acoustics in this album, something like In Loving Memory on their older album, it would have made this one much better.

All in all, this album gets no more than 7.5 out of 10.

There are three vocalists I would listen to anything by them, Chad Kroeger of Nickelback, Aaron Lewis of Staind, and Myles Kennedy.