Finally it has arrived! I've been itching to get one since last year but a lot of stuff came up and I couldn't buy it back then so now here it is; the mighty Sony Alpha dSLR with SAL18200 high zoom lens (A100H kit).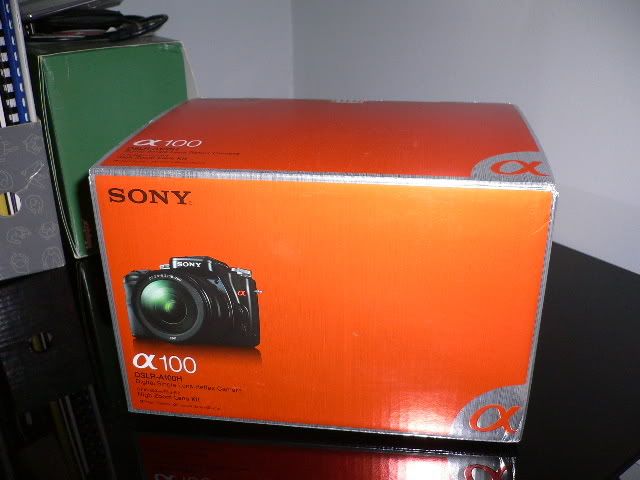 "One of the nice things that I love about this camera is the fact that it has a vibration reduction system built inside the camera itself. This means when you want to expand your lens selection, you don't have to debate about buying VR (vibration reduction) or non-VR lenses. All lenses automatically become VR.

Another good thing is that it supports almost all the Minolta lenses - and there are quiet a good selection of them available. And because Minolta has been taken over by Sony, there are plenty of Minolta lenses that you can buy for a very good price." --Cajie
Now if you have seen Cajie's flickr you know for sure that his words can be taken for granted. Therefore his quick review made me more confident to buy this camera.

I was looking for a start in the photography field but most other dSLRs with +10mp are very expensive compared to this one (309KD including lens and shipping). Still trying to get used to its functions. I'll review it whenever possible.

That's it for now. Goodbye Lumix & welcome Alpha.