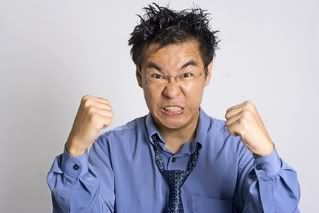 Here's a glitch of what has been happening to me at work...

A few days ago I found out that I've been tricked by my school administration to prevent me from filing a transfer. Since I'm new in the job I didn't know that transfer requests cannot be filed after March; they close the system and no further transfer requests can be submitted after March 31.

Why did they do that? Because they already don't have enough PE teachers and if I leave I'll make it even worse on them to find a replacement. They don't want to go through all the hassle of filing applications to find and bring other teachers to take my place because simply no one would accept working in that sh!t hole (aka Jeleeb Alsheyokh) thus blocking my transfer was their best shot.

The excuse they gave me is that I'm a good teacher they cannot afford to miss and as long as I'm working in their school my annual assessment will always be "Excellent" and if I chose to leave I might not find a good administration that would give me high evaluation as they do. I told them if I'm a good teacher it won't be hard for me to enforce myself on the new admin therefore they will be obligated to give me high evaluation. Yet they kept on deceiving to convince me.

I made a few calls and reached out to someone who helped me in filing my transfer through paper work, not computer system, and I handed it myself today. I know I'm still eligible of being transfered out of this grave yard but this method, the "manual" way, is less effective and consequently having less chances of getting transfered though it sure won't stop here if I don't.