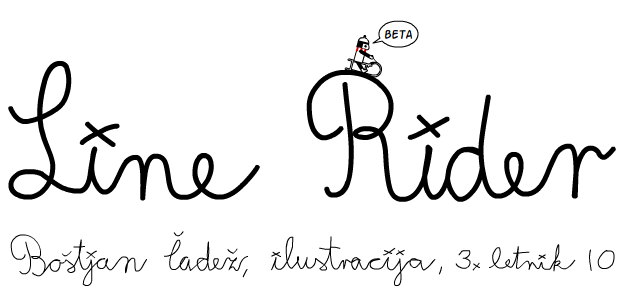 Line Rider
is known to be one of the most outstanding flash games on the net. It is very famous, very simple and extremely hilarious. You simply draw lines and curves from left to right using a pencil tool then, after adding some ramps and hills, just click play and watch your agile ice skater make it through your drawing.
Created by
*fsk
; a solvenian graphic designer and a member on
DeviantART.com
who had the honor to feature the game on TIME's article "
The Newest Time Waster: Line Rider
".
"Line Rider is becoming one of the most popular flash games on the web. Part Jackass stunt, part physics lesson, Line Rider encourages users to "draw" their own ramps, hills, and slopes with a pencil tool, then sends a virtual sledder (wearing a red scarf) along the route until he swoops, swerves and crashes. Build an elaborate enough course and you'll feel like a little kid playing in the snow again, zooming downhill, popping up in the air, wiping out on a ramp jump a la Evel Knievel."
Congrats to
*fsk
on this achievement.
Here's an amazing video of some crazy stuff you can do with your rider [
link
]