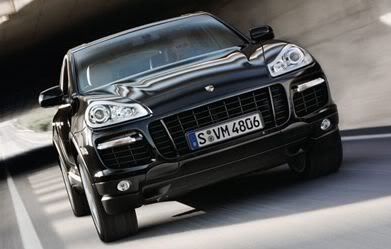 The second version of
Porsche Cayenne
has finally came out to reality. With some minor touches in both the front and back end of the car, you can easily distinguish it from its old successor.
This model stands out with sportier head lights, larger grill, unique fog lights, revamped back lights and exhaust tips, and best of all, the all new engine setups for each model range.
Now for me I didn't like the old Cayenne by looking at its pictures all over the net but until I saw it cruising around here in Kuwait I realized that it really looks amazingly atrocious in a great way. I rate it as the second best looking SUV there is. (1st place goes to Range Rover Sport, hands up). However, my love had been flushed down with the flood of them; seems like everyone has a Cayenne! But now with a new model coming out soon, I'm starting to like it once again. As long as it remains unique of course.
Update: I've just realized that this is post #100! (Yay! ;P)