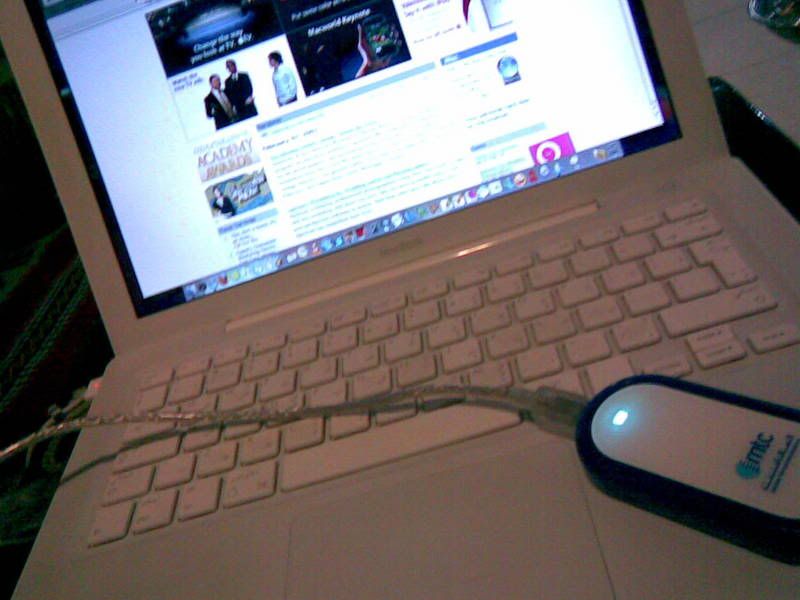 Installing MTC-Vodafone Zain e-GO link on your Mac could be a little tricky because there's nothing mentioned on how to do it that comes with the box. A lot of people are having trouble trying to set it up on their Mac computers so here's how to do it.
Download e-GO driver for Mac. [link]


Uncompress the file and uncompress the files within. (2 files)


Choose which driver based on your Mac. (Intel/PowerPC)


Install the driver; go through installation till the end.


Double click on the other file and enter PPS as your APN code.


Now go to System Preferences > Network. You should have a new connection called HUAWEI.


Double click on that connection, set your PPP username and password as PPS and dial number to *99#.


On the same dialog go to Modem tab, choose HUAWEI modem from the list, uncheck the Wait for dial tone box, and turn OFF sound.


Click Apply Now.


Go back to PPP tab and choose Dial Now then click Connect.
Now everything is set up and you're ready to connect.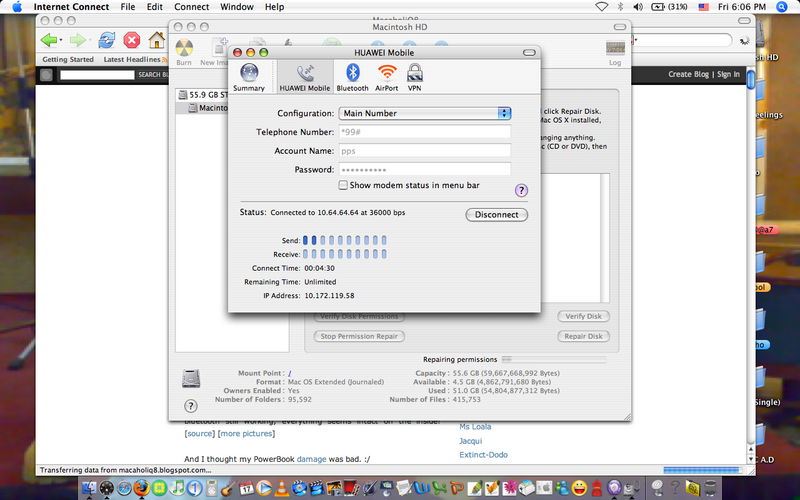 - example -
Review: To be honest it is still a rip off. People abroad are getting cable connection for the price of dail-up in Kuwait while we have to stick with this overpriced inconvenience and keep joking to ourselves about how fast it is, well it isn't as fast.

As you can see in the example the connection is 3.6Mbps which should be considerably fast but it is way slow compared to what they are promising. It even lagged on YouTube! However it does its job quite nice for quick connectivity and light browsing though not for heavy downloads.

The signal was fine, it was tested in Qurain and Shuwaikh, but I've heard it drops down during the night because they're still working on the network.
PS: Tested on my friend's MacBook.
UPDATE (December 2008):
Here's how you can install the new eGO (Huawei E180) firmware for Mac. [
link
]