The following scenes have been caught between 9 to 11pm today, Friday 2/2/2007, at Marina Mall.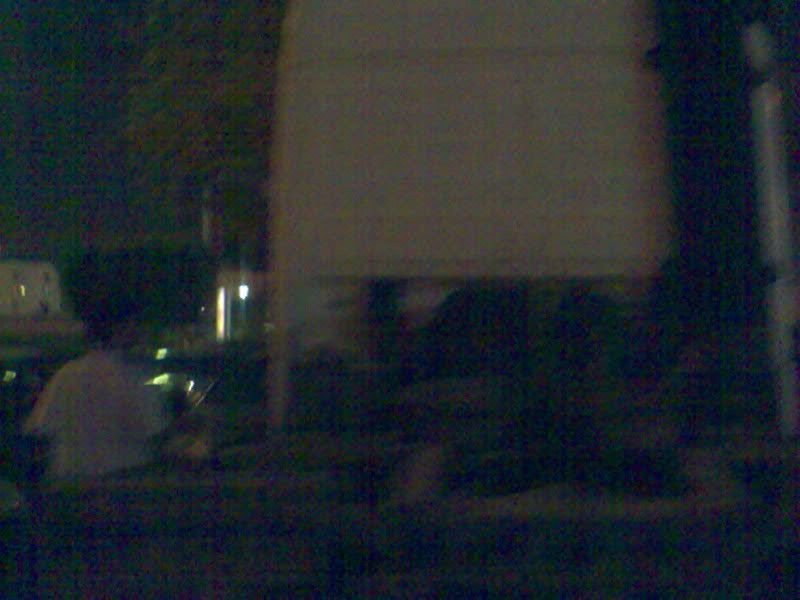 1) What you're looking at right here is a towing truck owned by Agility Logistics (formerly known as PWC Logistics) parked at Marina Crescent parking lot near the basketball court. The guy wearing the white shirt (Philippino guy) on the pic is the driver and guess what? He had just finished playing basketball. The funny thing is that there were TWO TRUCKS taking 6 parking spaces. So much for logistics.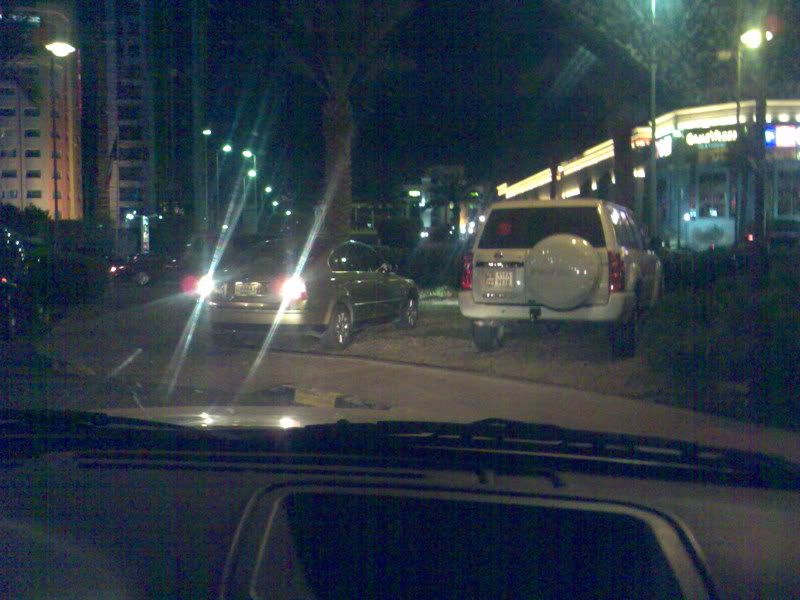 2) A common scene at Marina Mall on weekends. These retards parked their cars over the pavement/grass. They're not the first and definitely not the last retards we'll see around parking like that.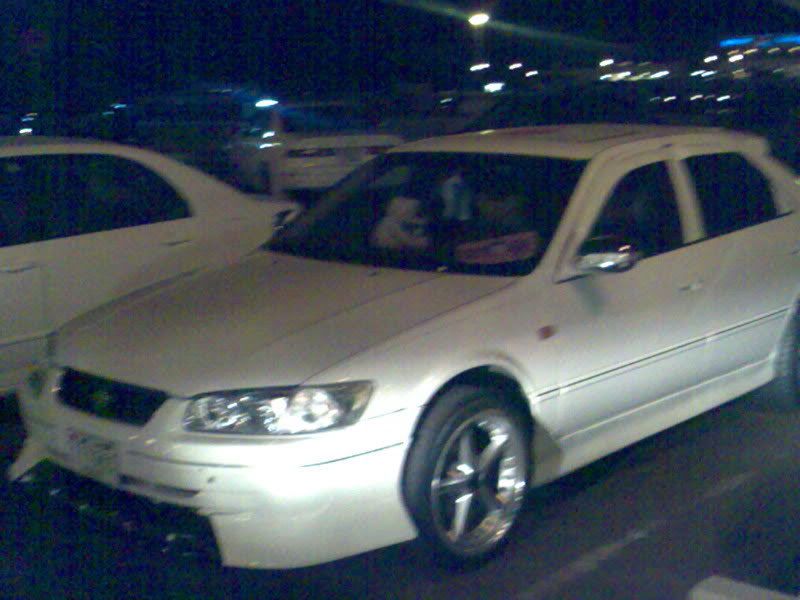 3) Now this is a genuine 3gaidi (singular, def.) Ricer. With Japans flag on his sunroof, pink license plate with "Hot Girl" sign on his dashboard, teddy bear hugging a 1 meter radius RPM gauge, cheap looking rims, and plastic sideskirt, this guy could use a Rolls Royes Pegasus on his overworked car. Pathetic.
4) Range Rover Sport with Saudi plates cutting through traffic and parked in the middle of the intersection. Why? Because he wants to take a U-turn. He comes and pulls this sh!t out in our country like we don't already have enough retards! I guess these road rules work for all GCC countries.
5) Something I couldn't take a picture of. Someone threw firecrackers near our table when we were sitting at Tche Tche. A very civilized thing he did, I know. Probably one of those gel-abusive brats. The little b@stard slipped away without getting beaten up.
From now on Marina Mall visits are set to be in the morning, on school days, and by taxi.
-- sorry for the poor quality images --