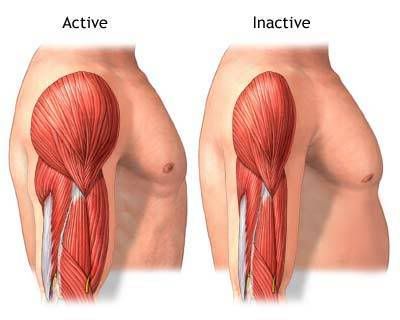 Today I was working out in the gym minding my own business when a very-well-built guy comes close asking when I'm going to finish from this machine, I told him I have one last round. He said "ok" and took a few steps back. Before I started my last round a skinny guy (A) approaches the first guy (B) and they had this short conversation...

A: Hi *****, how are you?
B: Fine. How are you?
A: Fine. I want to ask you something.
B: Sure.
A: I want you to recommend something for power.
B: All you need is Protein and Amino Acid.
A: Which ones?
B: *Naming brands*
A: Ok, thanks!
B: Sure, no problem.

Ok now that's wrong. Mr. B here is acting smart. He thinks he's right where all he did is give a wrong advice to Mr. Power Desperate. Simply... If you don't know sh!t then don't pretend you know everything.

I'll tell you what's wrong. I have studied this crap for 2 years out of 4 in college, I know I hadn't been a good student at college but I loved this specific subject, and it happens to be my graduation paper. I'll try to explain as simple as possible...
Proteins: You need protein to gain muscle. Proteins work on building up muscle tissues and extending current tissues. It gives you a very small portion of power to work out but all the rest of the power is saved to break down the protein into your body. More protein = more muscle = more space for ATP to be stored in the muscle = Power.


"Proteins = Muscle growth and power on the long run."
Amino Acids: The main use of amino acids is to help with protein synthesis and work on distributing proteins in the whole body and saving itself in the liver for later when any muscle needs to absorb more proteins. Amino Acids give you power but it's not the power you can count on for more bursts and exerts, the main use of its power is to break down protein molecules into the muscle.


"Amino Acids = Shaping up the body and getting all the use out of proteins"
Creatine: The easiest source for straight power. Muscles need to break ATP (Adenosine Tri-Phosphate) into ADP (Adenosine Di-Phosphate) for power. Creatine works on providing more ATP for the body which means more power.


"Creatine = More power storage in the muscles."
Anabolic Steroids: The most efficient (but less secure) way for gaining power and muscle. Steroids are part of testosterone hormone. It gives the body rapid ability to gain strength and muscle.


"Anabolic Steroids = Fastest way to build up your body but the consequences are unpredictable, mostly hazardous."
Verdict: There's nothing like pure muscle. As long as you eat the right food and exercise on daily basis there's no need to take any of this.
UPDATE: "Muscles build as they are being repaired. You can have all the protien (etc..) and it won't do any good if you're not actually exerting any force and then taking the time to rest." --3baid


& To those who talk like they know everything... Don't start blabbering unless you're certain of your info. In other words... "La Tafti".