Due to external pressure I am compelled to post a non-Mac-related topic so here it goes...
-------------------------------
Yesterday me and a couple of friends had dinner at Café Blanc, Marina Crescent. Personally I don't like to try new restaurants but once I was told it's Lebanese food I accepted.

So off we went, sat inside because it was raining outside, skimmed the menu and started off with some random mazzeh (starters) and drinks. The tabbouleh and hummus were typically good, cheese rolls (?sambosak?) were very VERY tasty. I don't know about the drinks since I ordered regular coke but seems like my friends were pretty happy with their drinks.

Now for the main course we had a plate of random grills, that includes kebab, shesh-tawoq, and kofta. However, nothing was really good, acceptable maybe but not good compared to other Lebanese restaurants. The kabab was rubbery and could not be cut easily making me struggle to cut a piece. I wished for a carpet cutter or a chain saw to cut it!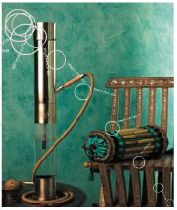 Other than that everything was quite perfect, the environment was very calm and the service was great, the shisha was pretty nice in both looks and taste (picture on the right), and best of all was the bill. Let's just say I payed quarter what I payed at The Guacho Grill.


So there, hope this makes up for those who are putting me down with pressure. :P



UPDATE: Almost forgot...
THE HELL WITH SUSHI!
Good bless the troops of anti-sushism.